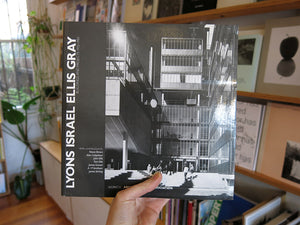 The work of Lyons Israel Ellis Gray was seen in the 1950s and 1960s as epitomising a new, optimistic and frankly modern approach to architecture known as Brutalist.
The practice was responsible for the construction of some 25 schools, institutes of higher education, hospitals and housing projects, and served as something of a finishing school for a generation of British architects, including James Stirling, James Gowan and Neave Brown. Includes essays by Neave Brown, Alan Colquhoun, James Gowan, Peter Smithson, James Stirling.
200 pages, 24.5 x 24.5 cm, paperback, AA Publications (London).